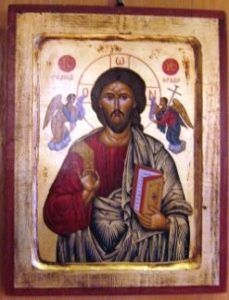 The most important mission of a church is to present to the world a true image of Jesus Christ so that outsiders can see Christ reflected in the life of the parish. This life must be reflected both in the way we worship and in the way we live.
Our Spiritual goal is to worship God in beauty, truth and spirit. This means a God-centered form of worship that brings all in communion with God. Our Spiritual goal must also include showing forth Christ through a real love for one another. This is the kind of love which is willing to accept each other"s failings. It should be the kind of love you can feel when you are among people who have it. It's infectious and makes people who enter the church want to stay and be a part of it.
Christian love simply does not happen unless we are centered in our faith, study the Bible, pray, and put our faith in action.